Belle Isle Park: The Jewel of Detroit
Every summer we travel back to Michigan, so we can visit family, and have vacation. Summer of 2019, our middle daughter brought along her boyfriend Sam. He likes to visit aquariums, so we thought it would be memorable for us to take him to visit America's oldest aquarium!! Belle Isle Park Detroit is home to America's oldest, Belle Isle Aquarium.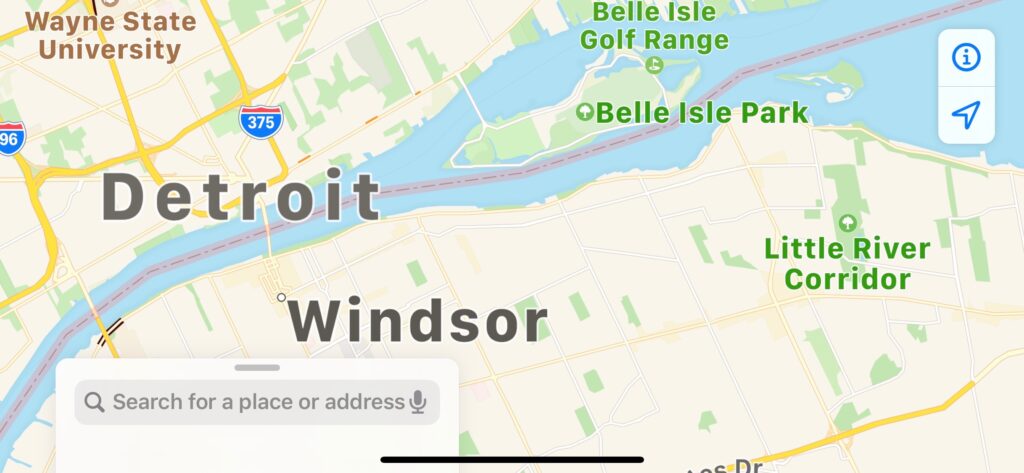 Belle Isle Park Detroit is an island located on the Detroit River, between the United States and Canada. Full of history, visiting is a must, and part of our Things to do in Detroit Summer Edition!
A Little History of Belle Isle Park Detroit
Belle Isle was purchased from the Campeau Family, by the City of Detroit, in 1879. They began development of a park, and it opened to the public on May 10, 1880. Gradually, attractions were added, and Belle Isle, was appropriately named the "Jewel of Detroit" for it's range attractions.
Over the decades, Belle Isle Park was home to an athletic field house, horse stables, and even a casino! Some buildings are still around, but not in too good of condition. And others are well kept, like the casino.
In 2014, Belle Isle Park Detroit became the 102nd Michigan State Park as part of a lease agreement with the City of Detroit. It's still home to many events, including the Detroit Grand Prix.
How Our Day Began
In order to make Sam's visit special, Anna wanted him to experience her favorite places. Therefore, this included some of the best places to eat.
Our day began taking Sam to Dan & Vi's, an iconic pizzeria and deli with the best sandwich we've ever had. You can read all about their impact on Detroit's community in our blog post here.
Belle Isle Things To Do
James Scott Memorial Fountain
You can find many places to picnic on the 982 acre island, but we chose to take our Dan & Vi's near the James Scott Memorial Fountain, which was built on the island back in 1925. There's a great view of the Detroit Riverfront, and you may even see a freighter go by.
The kids had fun taking pictures in front of the fountain, and being goofy.
First we headed to the Dossin Great Lakes Museum. Growing up in a boating family, and living on the water for many years, I can't believe it took me this long to visit the Great Lakes Museum.
Dossin Great Lakes Museum is full of history, artifacts, and hands on fun for all ages. Here you can not just learn about the Great Lakes, but also about life along the Detroit River, including lots of history about Belle Isle.
One of my favorite things inside, is the Gothic Room from the City of Detroit III passenger ship. The woodwork is stunning.
Not a huge museum, but with all the hands on things to do, you could spend quite a bit of time inside. It took us a little over an hour, even though some wanted to stay longer.
Dossin Great Lakes Museum Hours
Friday through Sunday, 10:00am – 5:00pm
Next up was the Belle Isle Aquarium, which I previously mentioned, is the oldest aquarium in America. It was built in 1904, so it's not some big grand aquarium. But still surely worth a visit.
Although small, Belle Isle Aquarium is known for it's collection of all 7 species of gar in North America. The only one in the world.
Also known to be home to one of the largest air breathing fish collections in the world.
After walking through the aquarium, be sure to check out a couple of the hands on activities in their education room. The day we went, it was hot outside. The aquarium is not air-conditioned, therefore can get pretty warm inside.
Belle Isle Aquarium Hours
Friday through Sunday, 10:00am – 4:00pm
The conservatory, originally known as the Horticultural Building, also opened in 1904 with the aquarium. It is currently the oldest, continually operating conservatory in the United States.
The conservatory, is home to "the largest municipally owned orchid collection in the country." Many of these exotic orchids had been saved from Britain throughout World War II.
Inside, the conservatory is divided into houses, each with it's own climate. So you can find many different plants, flowers, trees and more, from all over the world.
The conservatory also includes an outdoor gardens area. We didn't take the time to walk through, because they were having a wedding rehearsal. What a gorgeous place for a wedding!!
William Livingstone Memorial Lighthouse
Built in 1929, the lighthouse can be found at the north end of the Belle Isle. The nation's only lighthouse built of marble, and one of only two memorials. Sadly, we did not make it over to that part of the park the day were there, but I will definitely go back to see it.
Another place we didn't have enough time to visit is the nature center, which is run by the Detroit Zoological Society. More hands on learning, including a deer encounter. Once we go back, we will share all about it!
Is Belle Isle worth visiting?
In addition to all the things mentioned above, you can also participate of many recreational activities on the the island. Such as biking, walking, boating, swimming, and more. All info can be found on their website.
Over the decades, we've been to many of Michigan's state parks. Therefore, I must say, Belle Isle Park Detroit gives you a glimpse of just about all Michigan has to offer in their state parks!! A true Michigan gem, and MUST VISIT!
How much does it cost to get on Belle Isle?
Belle Isle Hours
Open year-round between 5 a.m.-10 p.m.
Hours for individual attractions can be found by going to each link, as they change periodically.
Entrance
For just $12 (or $6 for motorcycles) a year, the Recreation Passport enables Michigan-registered vehicles access to more than 100 state parks and recreation areas, state boat launches, state forest campgrounds and state trail parking lots. Nonresidents pay $34 for an annual pass, or $9 for a day pass.
For more Michigan fun, check out:
Things to do in Detroit: Summer Family Edition
Ford House: Home of Edsel and Eleanor Ford
Places to Visit in Michigan's Thumb